News HUB
Probe Armenian Lobby in Russian Investigation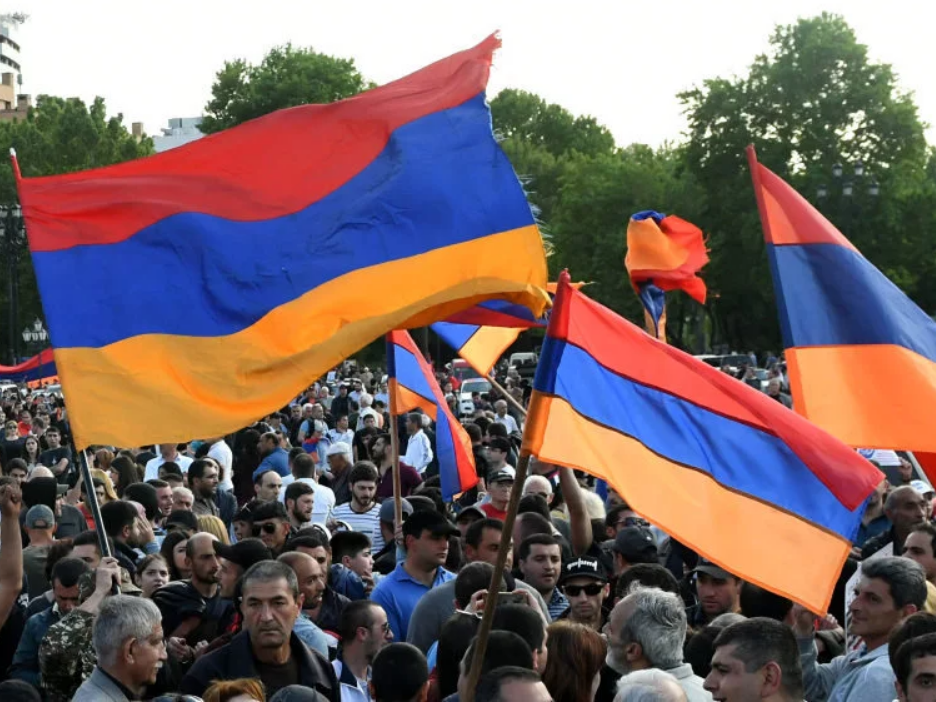 At a time when Washington — indeed, the entire nation — is raging over Russian interference in the 2016 presidential election, a shadow lobby for the Kremlin remains undisturbed, and unfortunately, still uninvestigated.
Unlike the many other ethnically, religiously or nationally-based political organizations in the U.S., the Armenian National Committee of America (ANCA) acts as a puppet of Russia and its leader, Vladimir Putin, advancing the Kremlin's interests in Congress, state legislatures and municipalities, especially in California and New Jersey, which have sizeable Armenian populations.
As the late Bar-Ilan University professor Alexander Murinson wrote last year in The Washington Examiner, ANCA is "completely dedicated to perpetuating within Congress the old and corrupt idea that relations with Russia are good for Armenia and that is, in turn, good for the U.S."
Armenia does the Kremlin's bidding regionally and on the world stage, as Armenia is near-completely dependent on Russian largess to live. It is not a secret that Russia owns most of Armenia's economy, including its power grids, the little manufacturing and telecom that exists and Russia repetitively makes huge loans to Armenia for the purchase of all manner of Russian weaponry. Just last year Serge Sargsyan, president of Armenia, announced that his nation would coordinate foreign policy with that of the Kremlin.
According to a report posted on the ANCA website, in Nov. 2016, the defense ministers of Russia and Armenia, Sergey Shoygu and Vigen Sargsyan, signed an agreement establishing joint troops between the two countries in a deal approved by Putin a month earlier. In June 2015, Russia signed a deal, one of several, with Armenia on a state export loan worth $200 million to finance deliveries of Russian weapons, slated for purchased this year.
Armenia is a founding member of the Collective Security Treaty Organization, appropriately dubbed, "Putin's NATO" and a chief rival to NATO. Bako Sahakyan,
"president" of the Armenian separatists in Azerbaijan's illegally occupied region of Nagorno Karabakh has admitted direct Russian involvement, including training by the Russian military.
Following a November 2017 press conference, Russian Foreign Minister Sergei Lavrov and Armenian President Serge Sargsyan celebrated the 25th anniversary of diplomatic relations between their two countries and the 20th anniversary of the signing of a friendship, cooperation, and mutual assistance treaty.
Sargsyan described the relations as "a partnership of strategic alliance," noting their wide coordination of foreign policy, fruitful cooperation on international platforms, and cohesive interaction in economic, military, military-technical and humanitarian spheres.
Lavrov, satisfied with the obedience of Russia's vassal state went even further, saying that "there is no sphere of human activity in which Russia and Armenia have not developed real mechanisms of practical cooperation."
The Congressional Armenian Issues Caucus formed by ANCA seeks financial and military support for this Russian vassal state in the South Caucasus. The caucus is chaired by Rep. Frank Pallone (D-N.J.), Rep. David Trott (R-Mich.), Rep. David Valadao (R-Calif.), and Rep. Jackie Speier (D-Calif.), who is one of two Congress members of Armenian descent.
Other players complicit in this misguided attempt to garner votes and keep the campaign funding spigot flowing while giving aid to one of the U.S.' chief rivals are Rep. Brad Sherman (D-Calif.), Rep. Tulsi Gabbard (D-Hawaii) (who surreptitiously met with the butcher Bashar al Assad), and Sen. Bob Menendez (D-N.J.), amongst others.
All four have visited Armenia as well as Nagorno-Karabakh, and then acted on Armenia's behalf, against America's interest. By going there, in contravention of U.S. policy and international law, they essentially declared that they do not respect the territorial integrity of Azerbaijan — a bonafide U.S. strategic partner.
Reporting in The New Times noted analyst Jacob Kamaras wrote of these officials that
"in keeping with these suspect actions, ones reminiscent of allied officials doing the bidding of the USSR during the Cold War…"
"By encouraging and fanning Armenia's hostility towards Turkey, a key and indispensable strategic regional ally of the U.S. in the Middle East, and working against a lasting peace with Azerbaijan, the U.S. Armenian lobby has only deepened Armenia's already overwhelming dependence on Russia and pushed it into Iran's embrace," Murinson wrote in the American Spectator.
Perhaps those deepening ties with Iran can explain the March 2018 Pew Research study that found that 32% of Armenians would not accept Jews as former citizens, the highest of any country in Europe.
ANCA is also supported by Russian propagandists Russia Today (RT), which is led by Armenian Kremlinologists Margarita Simonyan and Andranik Migranyan. Sargsyan awarded a medal to Russian-born Simonyan "…for her significant contribution in the development of journalism and high professionalism" in 2010. She has also received a medal from Mr. Putin.
ANCA's issues and that of the Kremlin and Yerevan seem to all be one in the same and in lockstep.
The time has come for U.S. Special Counsel Robert Mueller to include the ANCA and Bako Sahakyan as part of his investigation into alleged Russian interference in the 2016 U.S. presidential election.
ijr.com