News HUB
Russian military shipments to Armenia – a dangerous escalation?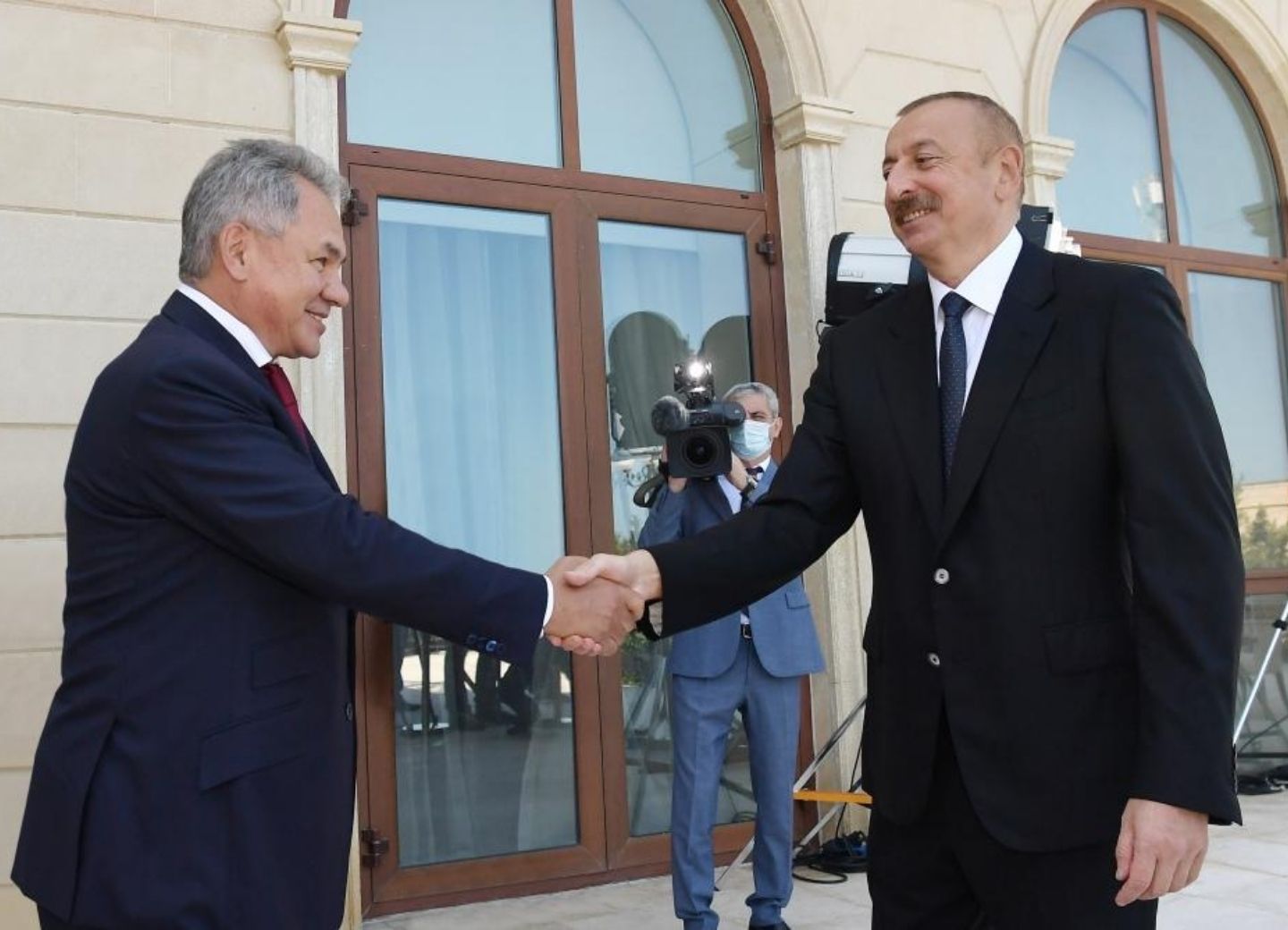 Has Russia abandoned its role of impartial mediator in the Armenia-Azerbaijan conflict? Esmira Jafarova analyses recent developments.
Dr Esmira Jafarova is a board member at the Center of Analysis of International Relations in Baku, Azerbaijan.
The 12-16 July clashes between Armenia and Azerbaijan were the worst since the April War in 2016. The military provocation unleashed by Armenia against Azerbaijan along the international border in the direction of Tovuz district left dozens of servicemen killed on both sides, including one general and a 76-year-old civilian from the Azerbaijani side.
International actors, including the European Union, OSCE Minsk Group, United Nations, the United States, and the Russian Federation, called for an immediate cessation of hostilities.
Experts have shared their estimations of the motives behind Armenia's next military provocation, that include firstly, an attempt to drag the Collective Security Treaty Organization (CSTO) into the conflict with Azerbaijan by invoking Article 4 about the collective self-defence; secondly, an intention to target critical energy infrastructure built by Azerbaijan and its international partners, that are passing nearby Tovuz area; thirdly, an attempt to divert attention from its own internal problems.
Although the situation is now seemingly stable, Azerbaijan expresses a caution that it expects provocations by Armenia at any time along the border.
Indeed, just very recently, Armenia ramped up its reconnaissance and sabotage activities along the front line and on 23 August Azerbaijan's Ministry of Defense reported catching First Lieutenant Gurgin Alberyan, the commander of the Armenian sabotage group.
Moreover, over the last months, Azerbaijan's Ministry of Defense also reported destroying Armenia's several tactical UAVs that attempted to carry out flights over the positions of the units of the Azerbaijani Army. These developments keep the situation tense and unpredictable.
However, what adds more fuel to the fire in this grim and potentially explosive picture is the news about the role played by the Russian Federation, one of the three co-Chairs of the OSCE Minsk Group tasked to mediate the resolution of the Armenia – Azerbaijan conflict, in arming Armenia.
As soon as the active military fighting between Armenia and Azerbaijan in July subsided, reports surfaced containing information on Russia's military shipments to Armenia. It was reported that nine flights in total were performed from the Russian Federation to Armenia amidst the July clashes and also after the fighting ceased.
On top of this, in recent weeks, increased traffic of flights on the route Rostov-Mineralnye Vody-Aktau-Turkmenbashi-Novoshehr-Rasht-Meghri-Yerevan and back was registered with more than 510 tons of military cargo delivered from the Russian Federation to Armenia by IL-76 military-transport planes.
Azerbaijan's President Ilham Aliyev, over a telephone conversation with President Vladimir Putin, raised concern over the intensified military shipment by the Russian Federation to Armenia against the backdrop of military clashes in July.
In an attempt to explain these suspicious developments related to arms shipments to Armenia, Russia's Defense Minister Sergei Shoigu, during his meeting with President Ilham Aliyev within a visit to Baku on 25 August to participate in the "Sea Cup" international contest, noted that those shipments to Armenia actually contained construction materials for Russia's military base in Gyumri, Armenia.
However, Shoigu's explanation failed to convince the sceptics.
Hikmat Hajiyev, the Foreign Policy Adviser to President Ilham Aliyev, also noted:
"Azerbaijani public is worried about the delivery of shipments from the Russian Federation to Armenia. We would like to hear more explanations on these shipments. During Tovuz attacks in July Armenia once again demonstrated that it is committed to its expansionist and occupational policy. We are not satisfied with the answer that these shipments contained construction materials. Obviously, construction materials could have been delivered via other means, too".
Russia's arms supply to Armenia are happening against the background of an already existing solid strategic military partnership between the two countries. Armenia hosts Russia's 102th military base in Gyumri, 3624th airbase in its territories and relies on Russia's military support for multiple purposes.
Moreover, the repeated free of charge delivery of military equipment from the Russian Federation to Armenia over the years, alongside the very recent delivery of Iskander missiles to the latter may cast a shadow to Russia's role as an objective and non-tendentious mediator in the lingering conflict between Armenia and Azerbaijan.
For many observers, Armenia would not have been able to sustain the occupation of Azerbaijani territories without decades-long military support from Moscow. Therefore, the opinions of those who believe that Russia might have ulterior geopolitical motives behind extending military support to Armenia may override.
For instance, "Musavat", an Azerbaijani media agency, asserts that the Russian Federation arms Armenia to attack Azerbaijan as part of its strategy to strengthen its grip over the South Caucasus and keep Turkey completely outside of the region.
Others also believe that by keeping Azerbaijan and Armenia at war, Russia aims to keep them on a short leash, thereby maintaining its clout over the regional affairs. However, there are also those who claim that Russia is indeed a genuinely neutral meditator and does not pick sides in this thorny confrontation.
Actually, the history of Armenia-Azerbaijan conflict has witnessed a good deal of successful good offices by the Russian Federation, including the ceasefire deal of 1994 and ending the Four-Day War in April 2016, that were all brokered by Moscow.
The Russian Federation is an active member of the OSCE Minsk Group Co-Chairmanship institute and has facilitated bilateral meetings between Armenian and Azerbaijani sides on numerous occasions.
Hopefully, these questionable and worrying developments related to Russia's military shipments to Armenia will soon be clarified as one does not wish to assume that the Russian Federation has chosen to abandon its role as an unbiased mediator in Armenia-Azerbaijan conflict in favour of pandering to Armenia's provocations.